About Us
As fans of the classic movie, Jumanji, we have been working on developing, and finding a replica for many, many years.
With little to no success in finding an exact replica board for many years, we finally decided to do it ourselves, as Jumanji Board Replica Prop makers.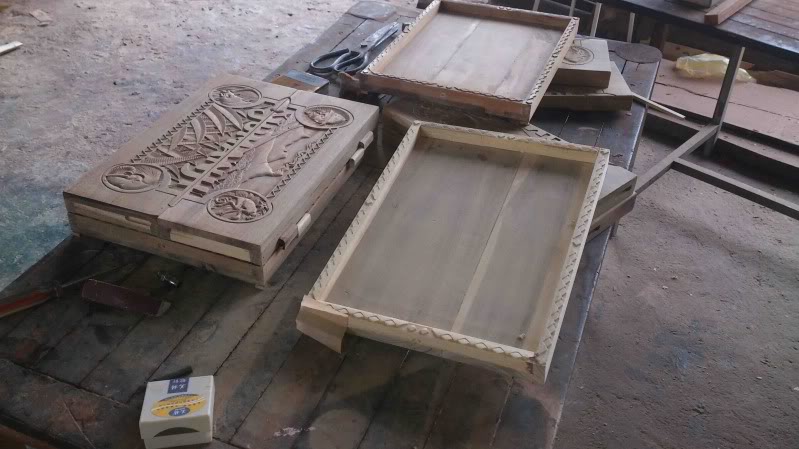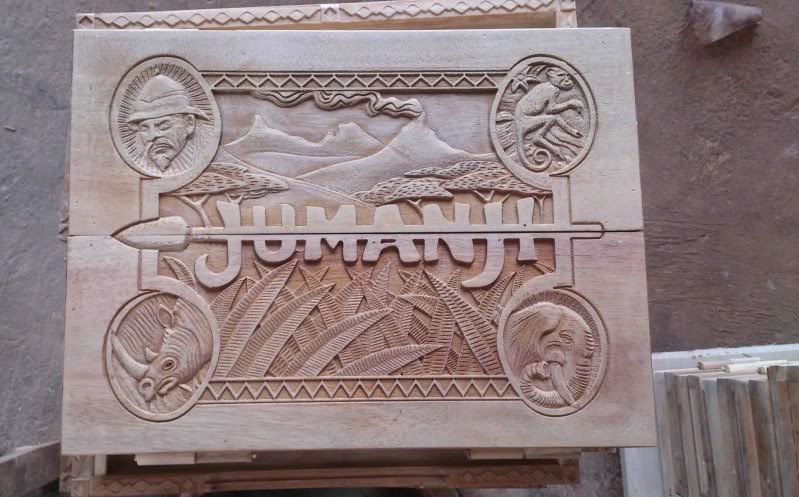 Our passion for Jumanji is huge, and thus hours and hours of craft, time and care, have gone into our work, in making the very best replica that we possibly can. We know that when you consider enchantment, about secret and wonder and your youth, there is a decent risk that you think about the motion picture, Jumanji. This is a motion picture that has started the imagination of a generation, and summons musings of miracle and awe. A motion picture with solid subjects, effective characters and the amusingness of Robin Williams, Jumanji has stayed in the psyches of many fans throughout the years.
We aim to capture that perfection through our work, our enthusiasm, and our passion for authentic and deeply accurate work.
As you well know, Jumanji spins around the tale of a youthful Alan Parrish, who finds an odd and surprising tabletop game. When he plays it with his companion Sarah, he is transported into the wildernesses of Jumanji, inside of the diversion itself. There he stays for a long time, assumed dead by his guardians and companions. Decades later, two youngsters, Peter and Judy Shepherd, investigate an old mansion, just to discover the tabletop game in the storage rooms. They choose to play it, unleashing the enchantment of the amusement, and liberating Alan, who is presently a developed man. Alan clarifies that in the event that they win, he will be liberated for good. On their experience, they experience monster bugs, rushes of rhinos and numerous, numerous more unsafe animals, and individuals!
This film is full of perilous interests and emotional minutes, touching on the obligations of family, kinship and the significance of being courageous keeping in mind the end goal to help ones companions.
Therefore, we have created a replica that captures the emotion and heart of Jumanji. An altogether exact and functional prepackaged game has been made, in light of the well-known prop utilized as a part of the motion picture itself.
The table game is made by a professional woodwork master, who has utilized numerous, numerous pictures from the motion picture as a kind of perspective for the screen prop itself. The board is made out of African mahogany wood and is hand painted and recolored. This set incorporates 4 Tokens, and 2 dices. For those acquainted with the motion picture, the tokens Elephant, Rhino, Monkey and Crocodile will be natural indications of the film.
The tokens have been cast in resin and hand painted. This imitation is totally screen precise down to the last detail. The tabletop game has been created with an awesome measure of consideration, highlighting the passion and professionalism that has gone into making such an all-around made bit of film legend. It is difficult to comprehend why such an exact copy was not made previously; but rather fans will at long last get their chance at owning an exact replica of the Jumanji tabletop game.
So on the off chance that you are a devotee of the film, with a passion for exactness, authenticity and craftsmanship, this is the ideal thing for you!
With the heart and soul of its creators, and the very original itself, this game is a work of art, guaranteed to inspire you.